When you choose between a lot of locksmiths in Sarasota FL, know that the cheapest one is not always the best one. At Locksmith Sarasota, our guys don't just unlock cars after work, they make a career out of it. Our goal is to be your first and only choice.
Locksmith Sarasota
At Locksmith Sarasota, we provide a full range of 24 hour locksmith services. From a simple rekey service and door lock repair to commercial locksmith solutions throughout the Sarasota county we are the best at what we do. Our team also have an automotive locksmith expert that specialize in quick car key repairs such as: ignition, car key programming, replacement and laser cut key for any vehicle brand and model.
Affordable Services
Some locksmiths over charge you when you are locked out of your home or car. At Locksmith Sarasota, we keep our service call fee as low as we can. We hope to set an example to other locksmith companies in Sarasota and show them that with the right approach and affordable pricing, you can help people at their time of need and still make a honest living. Don't get us wrong, we want to make a profit like any local locksmith business in the city, but the one thing we won't do, is to tell you a cheap price when you call and then charge you extra hidden fees when the job is complete. A lot of websites you see online are filled with marketing tactics, no Sarasota locksmith will charge you 15$ for a job. At Locksmith Sarasota, our service call fee is only 19$. That fee is for the technician's time to come out to your place and assess the job on site. Depending on the type of lock service or keys you need made, he'll provide the final price.
Important: Locksmith Sarasota technicians can give you a close estimate of what your job will cost.
20 Minute Emergency Locksmith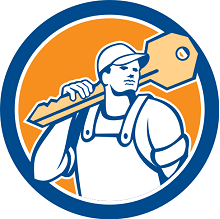 Emergency locksmith issues happen in Sarasota, Florida all the time. When you need roadside help, our mobile locksmith is ready to respond to any call within 35 miles from our great city of Sarasota. We are looking to serve as many people as we can, and willing to make exceptions if needed. Our 24/7 Sarasota locksmiths are fast as they come. In case of a lock out, Locksmith Sarasota team can be at your service within 20 minutes or less from your first call! If you are on the road and not sure if you are in our area, don't hesitate and call us at 941-584-4496. Our love for the job and knowledge of our home town streets makes us better and faster than any other licensed locksmith in Sarasota!
Residential Locking Experts
Looking for a home locksmith? Our loyal clients will vouch that we are the best in the field!
Install new locks when you are moving to a new home or just want to upgrade your locks.
Rekeying home locks in case you lost your house keys.
Replace locks if you don't want to repair the old ones.
Home lockout service if you can't get in to your apartment condo or house and need us to pop a lock.
Change locks at your Sarasota home after a break-in.
Auto Locksmith Masters
Locked out of your vehicle? Our car Locksmith Sarasota team can be there in a flash to get you back in!
Make car keys if you lost your spare (transponder key or not).
Program vehicle keys at a decent price, unlike the dealer.
Open cars when you are locked out and need FAST help.
Remove key from ignition if it's stuck or broken inside.
Commercial Locksmith Care
What is more important than to protect your business? We hired a business locksmith just for commercial work!
Install bio-metric locks at your Sarasota business.
Keypad locks installation for multiple door at your office.
Open safes and vaults including some brand safes repair.
Maintenance of control access systems that includes installs and repairs.
Around The Clock Locksmith in Sarasota
Our customers can enjoy a wide selection of auto, commercial and residential locksmith services. Trust us that we'll make sure you will have your peace of mind. Each and every one of us offers quality work at a low-cost price for all of your Sarasota locksmith needs. Our customer service works around the clock, 24 hours a day, 7 days a week, ready to take your call! So if you want the best, contact Locksmith Sarasota, FL today!